Electronica South China is the second sub-brand exhibition after the Munich Electronics Show has entered China after the electronica China in Shanghai. Electronica South China, based in Shenzhen, radiates South China and Southeast Asia markets, builds a high-quality display platform for the entire industry chain innovation for the electronics industry, gathers well-known companies at home and abroad, attracts high-quality buyers and elites in the industry, and promotes prosperity. The electronics industry market in southern China creates more business opportunities.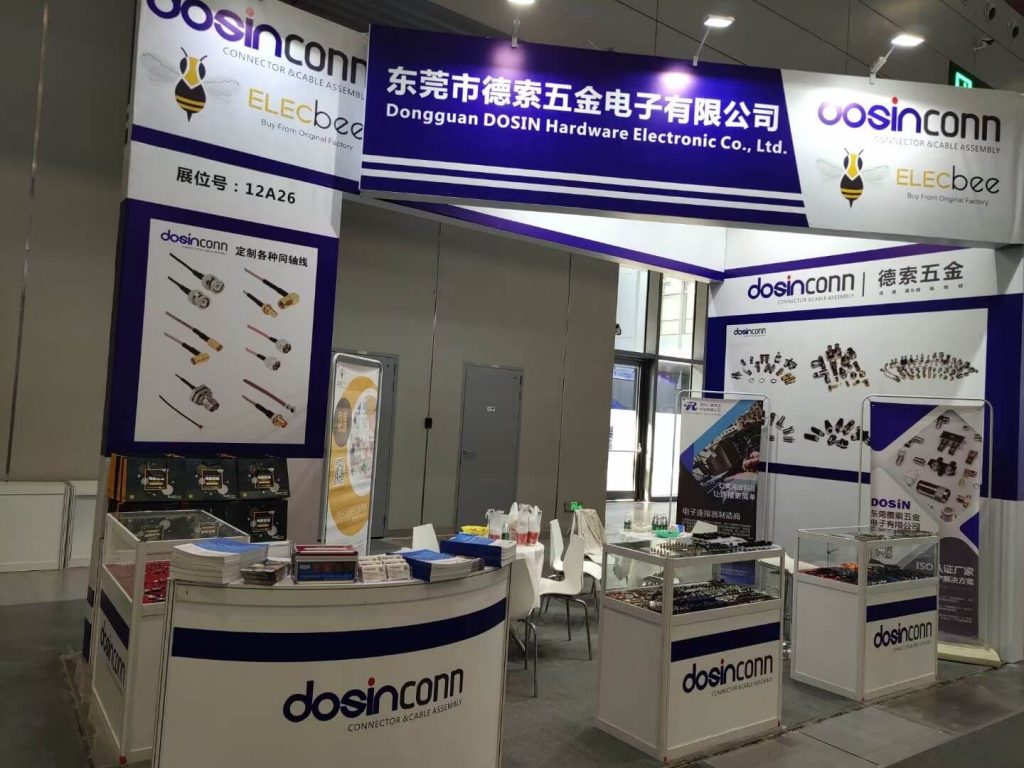 Electronic components are the foundation of circuits. It can be said that the history of electronic components replacement in the past 40 years is an evolutionary history of a digital society. Take semiconductors as an example. 40 years ago, fully-controlled power devices that can control both turn-on and turn-off were just born, and insulated gate bipolar transistors (IGBTs) were only available for several years. Today, IGBT devices have developed to the fourth generation and have been widely used in many fields such as lighting, industry, consumption, transportation, medical care, renewable energy, power transmission, etc., which fully reflects the rapid development of semiconductors in the modernization process The rapid changes can also be seen in the exhibits of the exhibitors.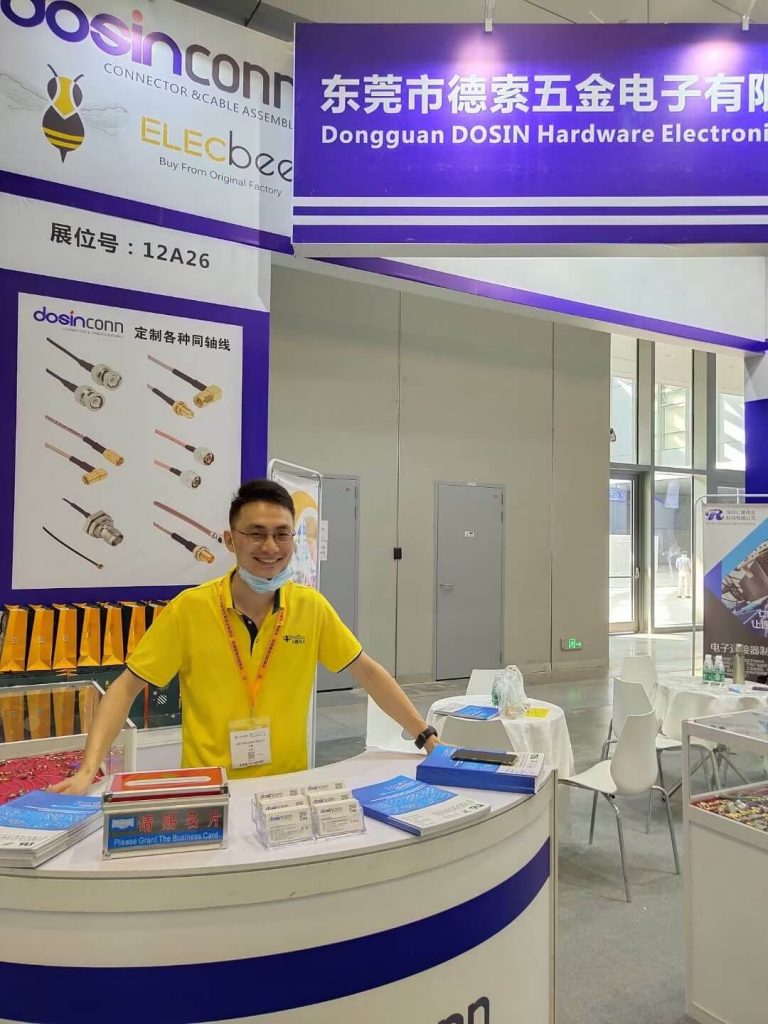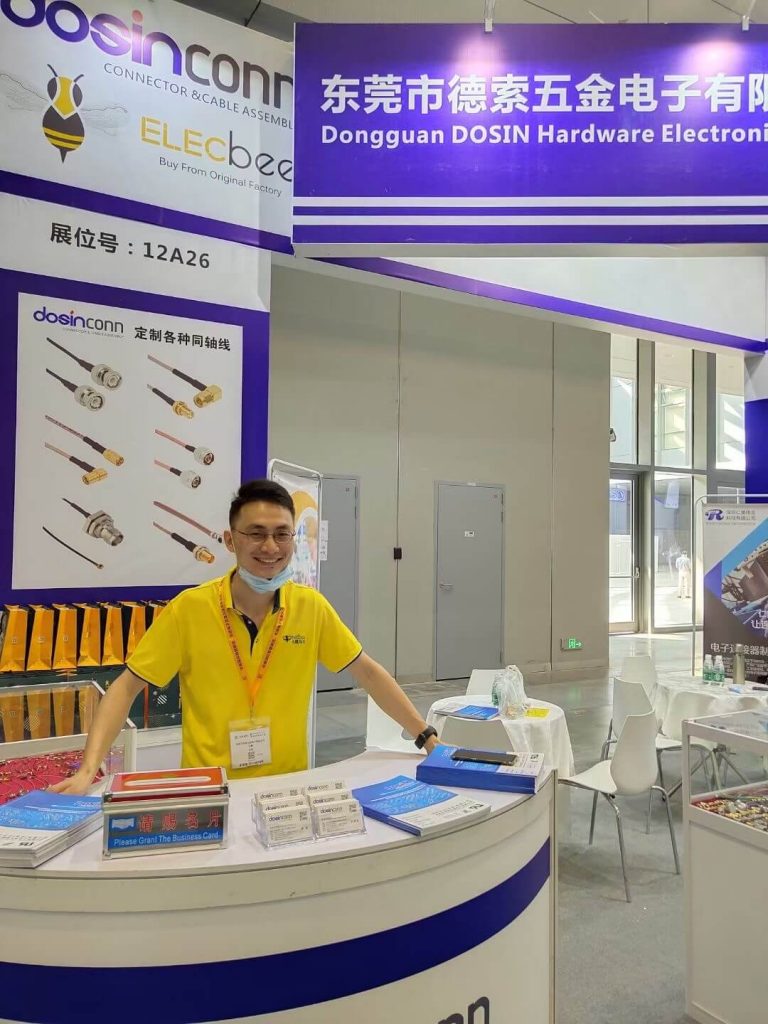 Elecbee is an online component sales shop, in which our original manufacturing plant Dosin Electronics also participated in the exhibition. Dongguan Dosin Hardware Electronics Co., Ltd. was established in 2005, specializing in R&D, production, sales and sales of radio frequency connectors, M series connectors, industrial waterproof connectors, 5G connectors, new energy connectors, USB connectors, military connectors, Network connectors, aviation connectors, wire-to-board, board-to-board connectors, antennas, electronic wiring harnesses, etc. Products are mainly used in communications, security monitoring, automotive, medical, aviation, military and other fields for data signal transmission or power supply.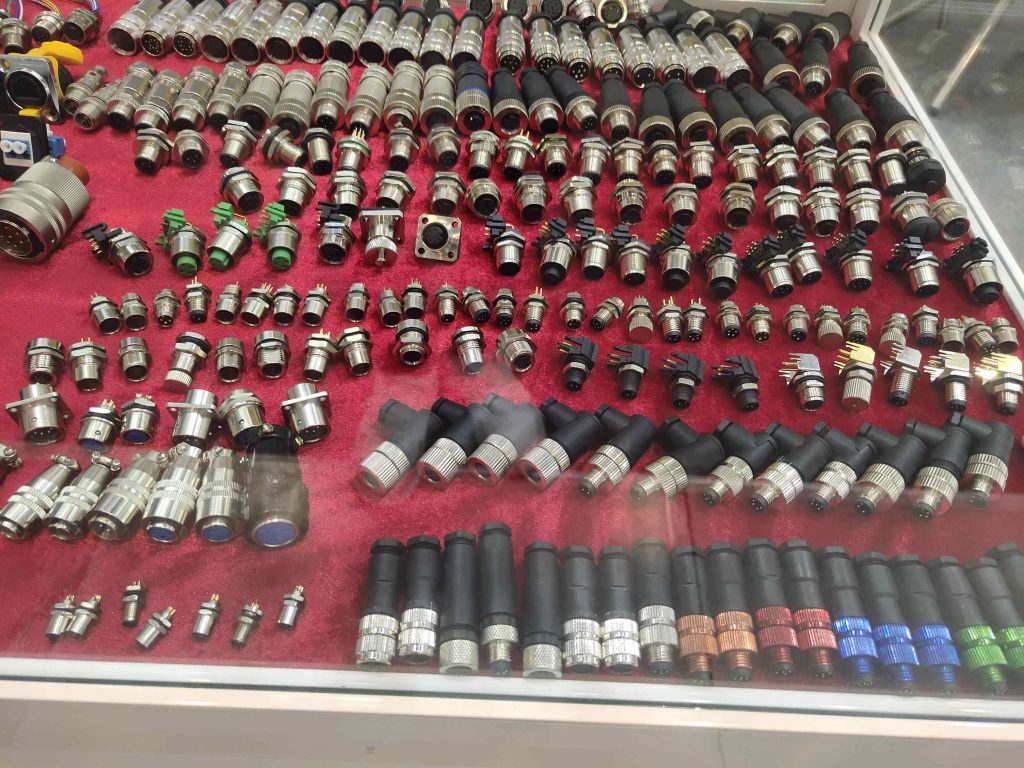 Dosin Connector Company has more than 3,000 square meters of workshops and well-equipped production workshops, several automatic production lines for complete machines, and hundreds of employees. Since the establishment of the company, nearly 70% of the products have been sold all over the world and exported to more than 40 countries and regions. In order to pursue the perfect quality of our products, we have passed the ISO9001 certification, and all products can meet the requirements of RoHS and REACH standards.
In this exhibition, our booth mainly displayed the RF series and M series products. If you want to know more about the product, please feel free to contact us or leave us a message, we will answer you in time.