The sensor connector is round in shape and is made of metal or plastic. It is waterproof and is recommended for almost all fieldbus specifications. It is also used in accordance with IEC61076-2-101/104 according to the IP67 protection level. Connect sensors and brakes in automation technology. The sensor connector adopts the thread locking method, the structure design is excellent in waterproof performance (protection grade IP67, IP68), oil resistant, and efficient and stable connection, suitable for complex and harsh environments. Let's take a look at the assembly knowledge of sensor connectors.
The product dimensions of the sensor connector are divided into plugs and sockets, which are threaded and available in both straight and curved versions. The installation method is divided into panel type and wiring type.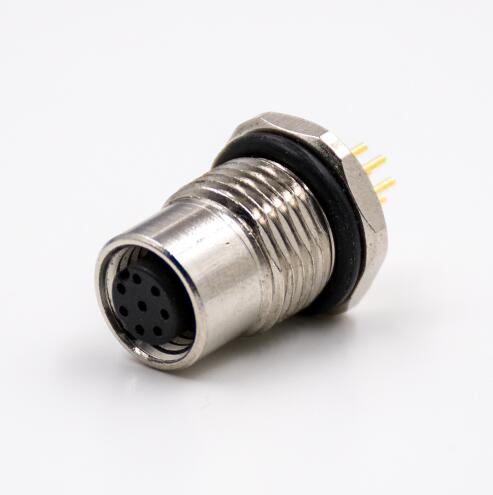 Connection between outer conductor (joint) and panel: The front and rear locking panels are installed in the locking mode. The locking method has nut locking (including nut and washer) and flange locking (square flange, round Flange, four holes, three holes, two holes, etc.).
The connection between the center conductor (center pin) and the PCB circuit board and cable: it is divided into wire type, perforated (plug-in) type and screw-lock type.
Wiring type
Sensor connector The wiring connector housing is mainly divided into metal and plastic. Metal enclosure with 360° anti-electromagnetic interference(EMI) shielding, so metal housing connectors are also known as shielded connectors, and plastic housing connectors are also referred to as unshielded connectors. Depending on whether the sensor connector is cabled or not, the wired sensor connector can be divided into assembly and cast molding.
Assembled cable length can be determined according to field wiring requirements. Cables are also available in PVC (ordinary) or PUR (oil resistant) materials.
Molded cable, cable length has been preset, such as 1M, 2M, 5M, 10M and so on. Cables are available in PVC (ordinary) or PUR (oil resistant) materials. The color of the molding line, black, blue, orange, etc., can be customized according to customer needs. The internal connectors of the forming line are also distinguished between shielded and unshielded.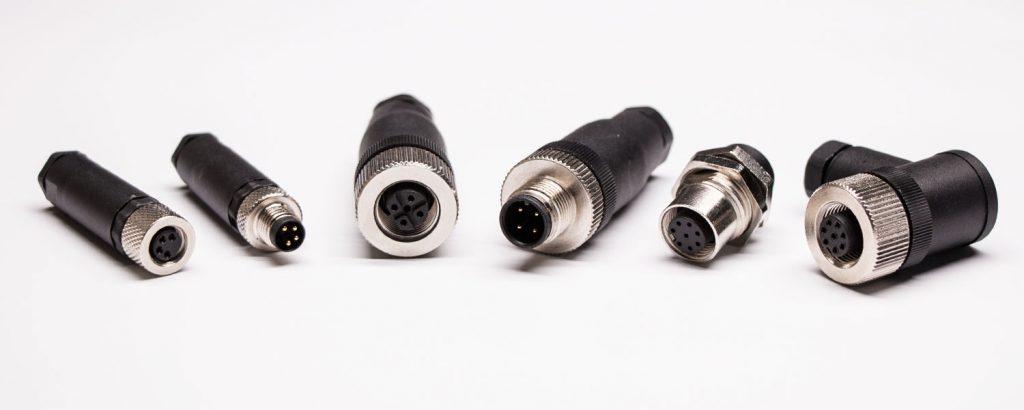 Regarding the cable selection, the copper wire diameter is usually measured in units of AWG (American Wire Size). The values in front of the AWG (American wire gauge) (such as 24AWG, 26AWG) indicate the number of holes that the wire will pass before forming the final diameter. The larger the value, the more holes the wire passes through and the smaller the diameter of the wire. In other words, the value is small and the wire is thick.
If you have any questions or needs in this regard, please contact us, we will provide you with professional services and answers.