In all sensor connectors, you may know the M12 connector or M8 connector, but do you know that the M40 connector also belongs to a sensor connector? M40 connector is widely used. Not only in industry, entertainment, communication, but also in the medical industry, it can also be applied to distributed power equipment.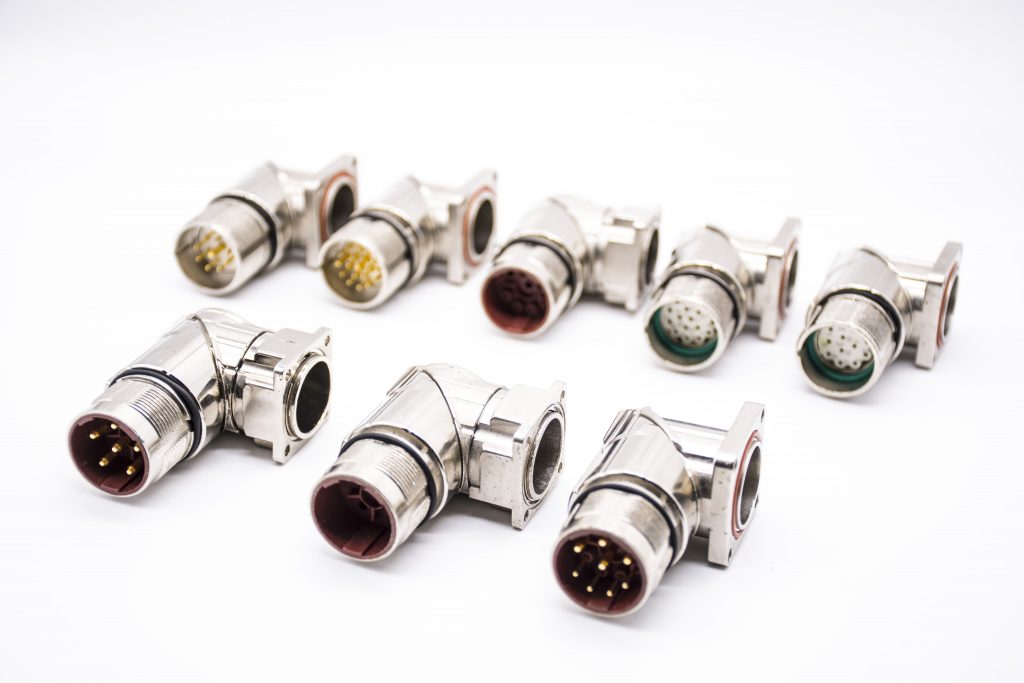 M40 Power Solution Connector Systems products are ideally suited for advanced servo drive encounter feedback applications, packaging, robotics, printing, machine tools, industrial, medical and automation environments where control signal transmission or power is required in a robust and compact delivery system. The M40 connectors are IP67 rated and EU RoHS compliant. They offer versatility with zinc, die-cast, brass and nickel-plated housing, 360° shielding and a cable clamping range of 7.5mm to 26mm.
M40 Power Solution connectors can withstand the most rugged and harsh environments with an operating temperature of -20 °C to +130 °C, 20G of vibration and 50G of shock in 3 axes. Standard power inset arrangements of 6 to 8 positions, up to 630V max voltage, 75A max current, and 8-12AWG. These interconnect solutions provide durability, reliability and high performance. M40 Power Circular Connector is built for high power transmission with capabilities up to 600 Volts and 55 Amps. By having specially designed housing, safe electromagnetic compatibility protection is achieved. The durable nickel-plated brass housing is perfect for rough industrial environments and for various uses, such as heavy drive applications.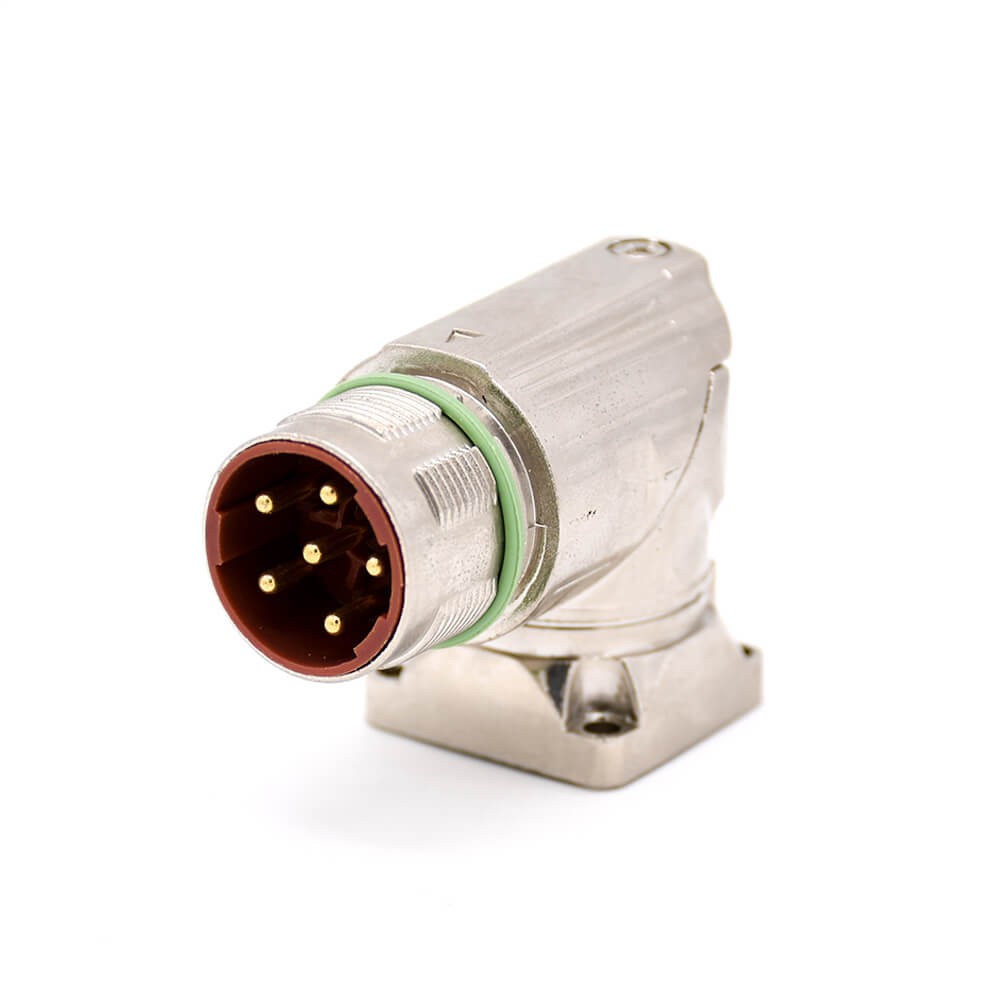 The Hybrid series ensures a compact, robust delivery system for power, signal, and communication in one connector by utilizing an Ethernet quad element design for decentralized systems and daisy-chained environments. The Metrifit molded strain relief features the industry's most compact excellent EMC and IP protection. Available in threaded and Checkmate™ quick-locking connectors.
M40 male socket 6-pin right-angle waterproof 4-hole flange industrial belt shielded connector has excellent shielding performance, high-quality components and simple design, providing maximum EMI/RFI shielding capability and reducing assembly preparation time.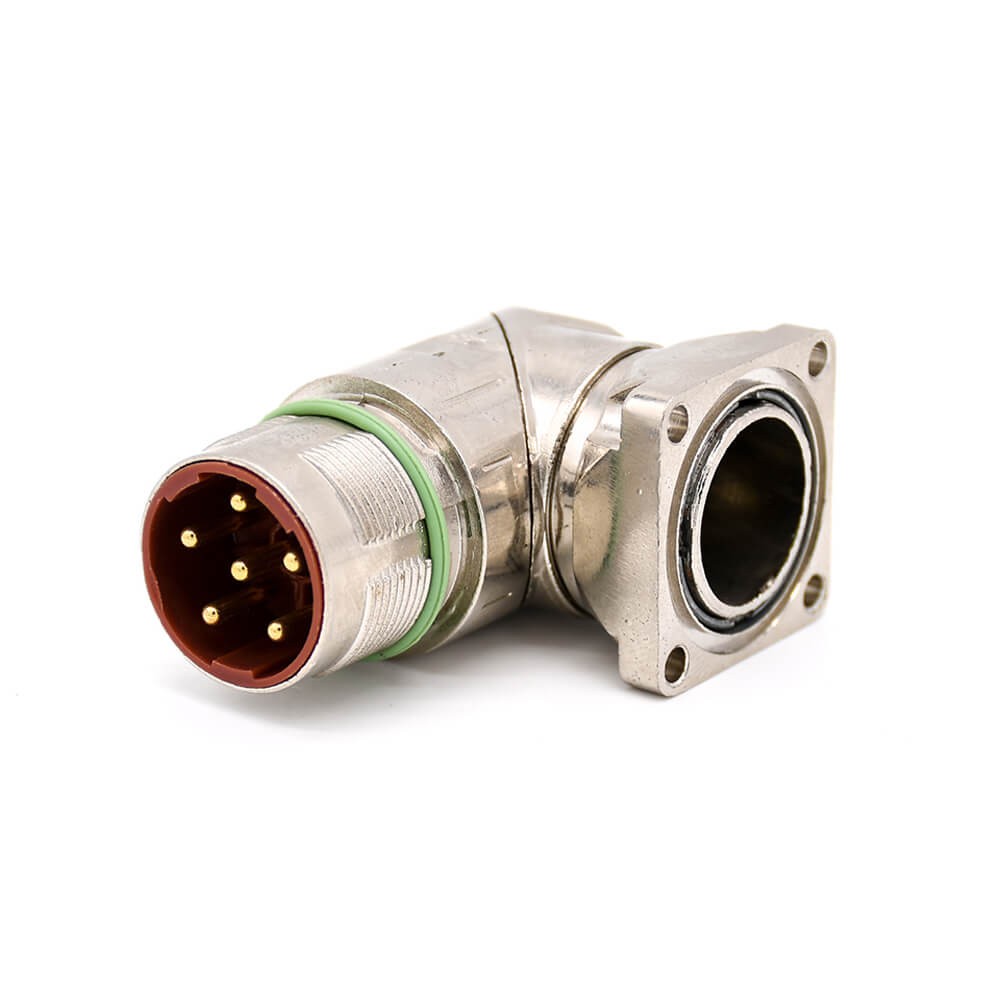 product description:
Series:M40
Coding:A/B/D/C
Connection Type:Field Wirable
Number of Contacts:6/8 Pins
Gender:Male/Female
Orientation:Straight/Angled
Termination:Screw-Joint/Solder
Rated Current:175A (Power), 30A (Signal)
Rated Voltage:6000V (Power), 4000V (Signal)
Temperature Range :-20°C ~ + 130°C
IP Rating :IP67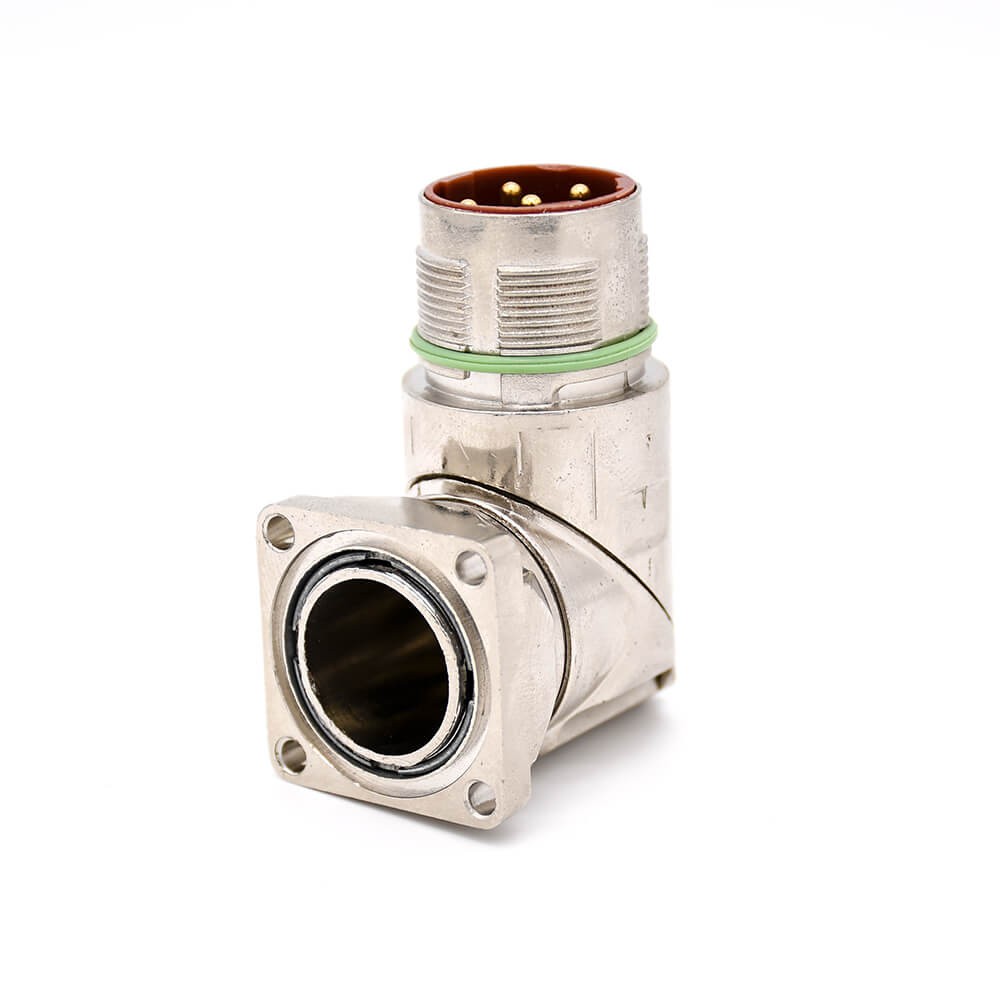 Elecbee provides the highest quality original factory shipment and returns and exchanges within 30 days without worry. Let you buy the best M40 connector.