The connector choice for a specific application can be further customized by selecting options such as those below:
Gender: male, female, male/female
Termination styles: crimp, screw, clamp, or IDT (Insulation Displacement Termination)
Housing material: plastic, metal, or stainless steel
Contact plating material: Au (gold), Sn (tin), CuSnZn (optalloy)
Degree of protection: IP67, IP68, or IP69K
Cable length
Cable jacket: PUR or PVC
Panel mounted or field-attachable
Rated voltage
Rated current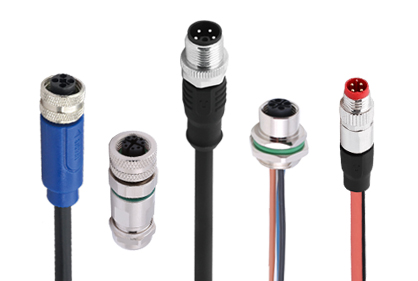 Three reasons M12 connectors are the smart choice for Industry 4.0.
Though M12 connectors were available decades before the IIoT was even a concept, they have become the preferred connector for industrial Ethernet. For data transmission, they are used on the device side — pulling data from devices and transmitting it to the application where data is aggregated to provide useful information to the user. They are also used to transmit high levels of power supplies for extended time periods in applications such as ac motors and drives, motor control switches, and low-voltage applications like fieldbus Ethernet components and network devices.
1. Unrivaled ruggedness
Compared to the RJ45, the other most commonly used industrial connector, M12 connectors offer superior performance in harsh conditions due to:Circular design that shields contacts from contaminants such as dust, moisture, and foreign objects, while also protecting against impact, vibration, UV exposure, and temperature changes. Minimum IP67-rated ingress protection against dust and water. Additional options with IP68 and IP69K ratings for demanding washdown environments (See Figure 5.) Mating cycle ratings are another important consideration for machine builders. Ratings are determined by the material used for contacts and plating, as well as the thickness of the plating. Cheaper connectors, made for example with tin plating and copper alloy contacts, will not perform as well as those made with corrosion-resistant materials such as thick gold plating and beryllium copper contacts, which are typically rated for >100 mating cycles.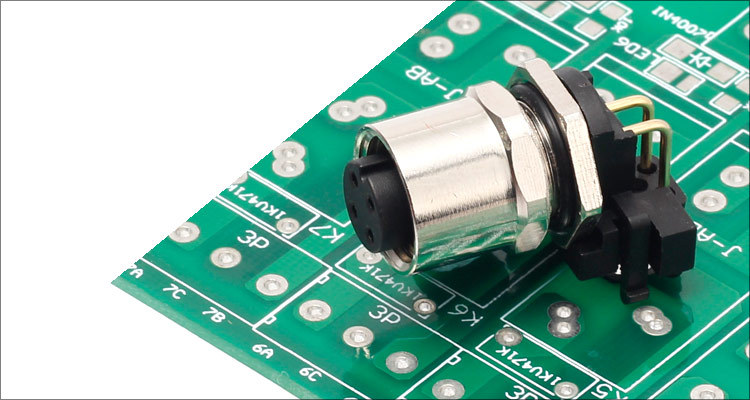 2. EMI shielding
Hard-wired connections offer some intrinsic advantages over wireless connections, primarily the security of physical connections and the avoidance of wireless interference. This is especially important because the new IIoT-enabled factory is often filled with electromagnetic interference (EMI), also called radio frequency interference (RFI). Unseen and unheard by people, this electronic noise pollution frequently interferes with high-precision sensors already taxed by physical noise and vibrations of a busy factory floor.The increasing pervasiveness of EMI places an additional burden on manufacturers to design equipment that both generates as little EMI as possible, and ensures that their equipment has reasonable resistance against EMI so that operation isn't affected when it is a factor.To satisfy these requirements, manufacturers must use connectors and connecting cables with sufficient shielding properties. Good shielding is achieved when the following conditions are met:
Cable shield is terminated to conductive (metal) housings
Cable shield is carefully secured to the connector to provide 360° shielding
Mated connector has a good galvanic connection between the metal receptacle housing and the metal panel surface
3. Compact size
The Industry 4.0 trend towards miniaturization requires more compact components and connectivity solutions, even as power and data transmission needs grow. Increasingly-smaller devices and sensors are transmitting more data, which requires more connection points, which means that connectors have to deliver the same (or more) power density in a smaller footprint. Originally designed to reduce the size of the ⅞ in. connector, which was standard at the time for sensors, the M12 connector has an outside diameter locking thread of just 12 mm. Its small footprint makes it well suited for applications with little free space such as automation control systems, telemetry modules, compact LED lighting fixtures and value actuators.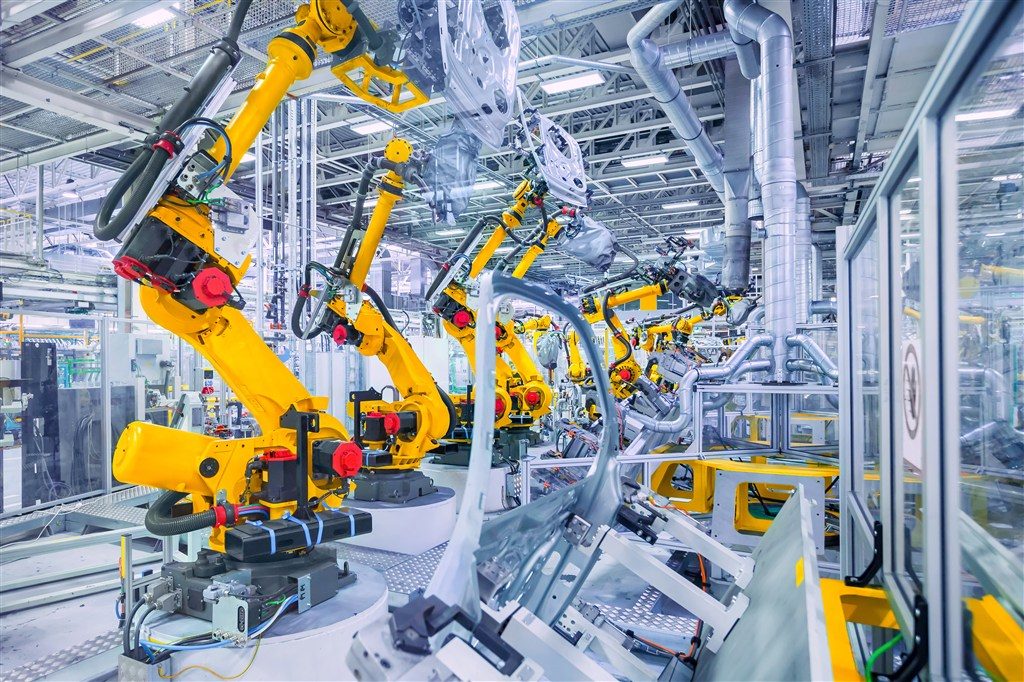 M12 technology continues to evolve
Machine designers and OEMs are incorporating M12 connectors into new machines, as well as updating existing infrastructure. With backward compatibility, replacing older and less robust technology like RJ45 connectors is relatively simple and cost-effective. Manufacturers of M12 connectors continue to innovate, adding new features to meet the quickly-changing needs of the robotics, automation, food and beverage, alternative energy, and cellular communication industries. Positionable, lockable, field wire cable connectors, capable of transmitting impressive amounts of data and power, ensure that the M12 will continue to be an essential component of Industry 4.0 and beyond.
Elecbee is an online market for electronic parts and has many years of history and experience in the connector. All parts have been scientifically designed, choose high-quality raw materials to ensure high reliability of the product, solve the needs of users. Our company specializes in the customization of the products that accept the special needs of users, stable quality, and obvious capacity, and ensures the timely delivery.