Whether you need connectors for military applications, avionics or communication systems, you need to know useful information when looking for M23 connectors. M23 field weldable connectors are passive devices used with original cables. These M23 connectors are available in male and female models, which can be used to easily assemble customized cables in the workshop.

M23 series connectors can realize reliable transmission of data, signals and power with small occupied space and high protection capability. Han M23 Power-Hybrid, a series of products, can flexibly realize multi-type transmission in one connector. A total of 12 contacts can be used to connect the assembly to the industrial lifeline. Four contacts can be used for signal, power and data transmission. The hybrid connectors can realize reliable shielded connections such as measuring instruments, encoder and motor. It is also suitable for other harsh environmental applications such as wind power generation. A variety of housings can be provided to match the contact connectors. These include straight, curved and rotatable housings, as well as various mounting and matching housings. These can make the connector adapt to the corresponding environmental requirements. The integrated strain relief device in the housing and the matching housing can also protect the connection without using other components. Contact connectors (6-19 cores) of this series of products can be compatible with most other M23 round connectors in the market. Thanks to the Han ComLock locking system and its quick insertion/extraction scheme, it is particularly comfortable to use.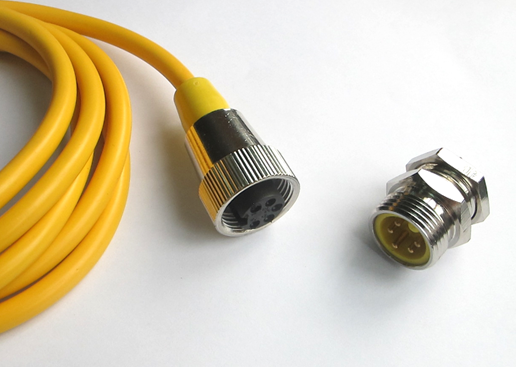 Ensure perfect sealing: Halogen-free PUR molding with a high tolerance can realize sealing connection with IP67/68 protection grade. The cable is closely connected with the connector housing to ensure maximum stress relief. Threads support simple, safe and sealed assembly–provided that torque wrenches are used instead of pipe wrenches. A torque wrench can be used to tighten the connection according to a predetermined torque value. In addition, even in hard-to-reach places, the installation is quite convenient.
Excellent impact resistance and vibration resistance: the integrated anti-vibration locking mechanism can prevent the connector from loosening and ensure a long-term sealed connection. Advantages: no need of fastening and maintenance. The assembly is simple, and the wiring error is avoided: the cable is a tight molded part, 100% passes the test, and its performance is stable. This enhances the security of the system and eliminates the risk of wiring errors. The coded arrows on the cable can provide visual assistance for installation.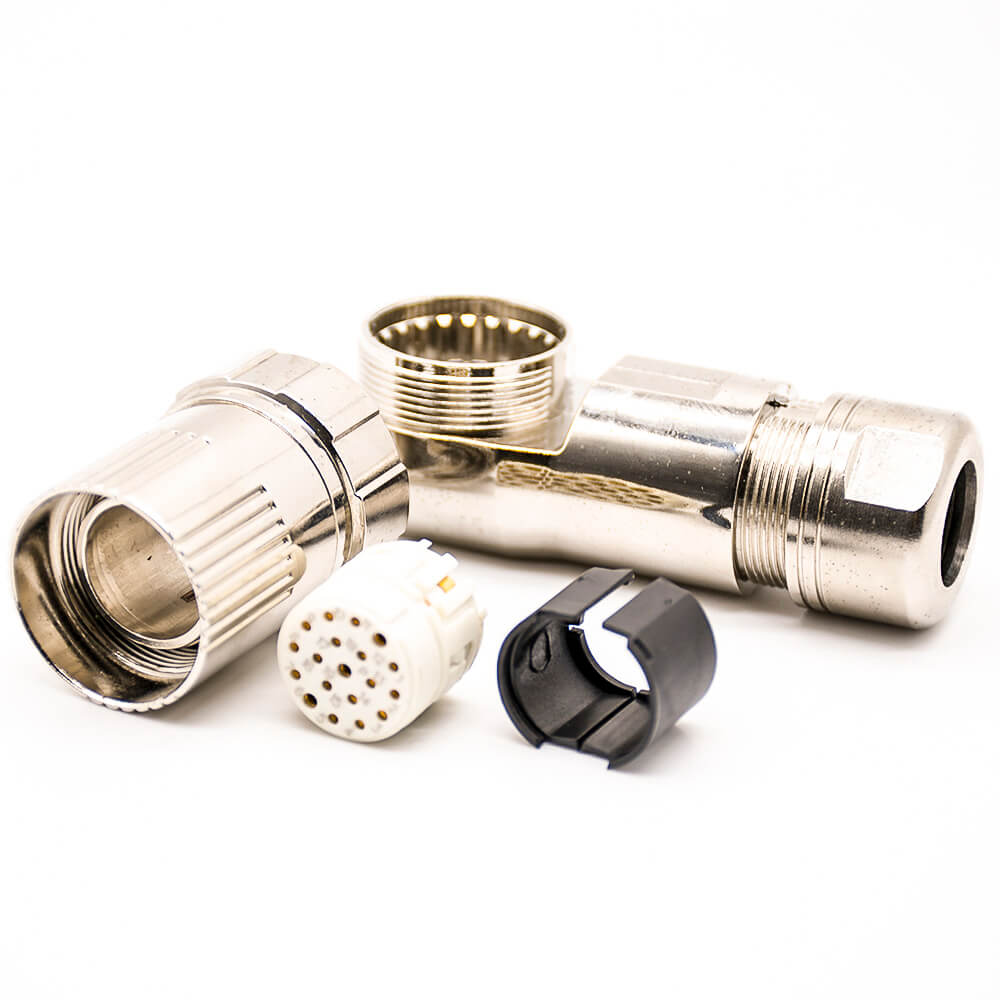 After reading the above, you should understand the M23 connector, more articles related to the connector, we will continue to organize the blog on the website, and interested users remember to pay attention to our latest developments. The connector provides a straight and right-angle configuration, including 12-pin M23 type for standard connections. Allows the existing cable to be modified and the special cable length is determined. It also includes a welded connector that enables a secure and reliable installation.
Elecbee is a store that sells a variety of electronic products. Our cable connectors are purchased with high quality and competitive prices from China's original equipment manufacturers. There are more questions to give us a message. Elecbee electronics engineers provide the most professional answers to help you choose the correct and secure connector.