The variety of Ethernet M12 interface product specifications has already become a hot-selling product with large industrial production consumption. What is an Ethernet M12 connector? And what are its uses and application fields? Elecbee engineers share a related blog for you.
Since the 1980s, it has gradually become a trend to integrate more electronic and intelligent devices into machines. Before that, only the controller of the switch cabinet operated the regulator or sensing system through the I/O card. Nowadays, more and more intelligent devices are connected with local I/O and switch cabinets through field buses and even the whole control system.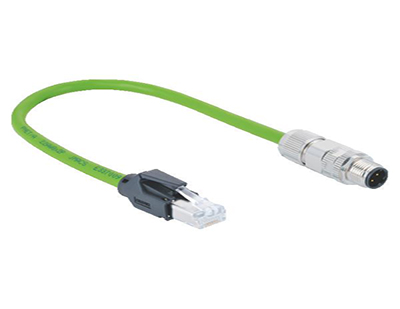 Up to now, M12 industrial Ethernet connector is mainly used as a sensor connector, and the open end of the sensor cable is wound in the switch cabinet. Now the sensor is connected with the brake Ottawa passive device or I/O box with field bus function. Due to the harsh environment, these connectors are required to be very strong and impermeable (IP 65/67). Therefore, M12 industrial Ethernet connector, which has been recognized in sensing technology, is now widely recommended for fieldbus connectors. In order to ensure the application classification of various fieldbus, M12 industrial Ethernet connector is also equipped with a series of codes to assist identification.
For the Ethernet network, the protection level of M12 connector series of sensor actuator is IP67/IP68. In particular, the conversion of M12 connector to RJ45 male and female connector has long been attractive and even more suitable for industrial Ethernet. M12 and D-coded 4PIN plugs have been defined as industrial Ethernet standards.

Ethernet M12 connector products are generally converted from M12 connector to RJ45, which is not only provided on a bulkhead M12 connector and shielded RJ45 socket to solve the other end of specific industrial Ethernet applications. This connector is "D-coded", and supports both 10BASE-T and 100Base -TX Ethernet machines and equipment, and the waterproof level of the connector can reach IP67/IP68. Equipment interconnection is suitable for its unique and fashionable design, which can be installed with a distribution board, easy to install/uninstall, and can be connected to a non-waterproof traditional pre-terminated RJ45 plug.
Ethernet M12 socket can have a round flange or flat flange. It can be used for threaded installation, and the solder legs are generally cup-shaped, and the solder legs welded vertically or horizontally on the circuit board are cylindrical cable tail ends or dipped in the tin, or equipped with RJ45 connectors.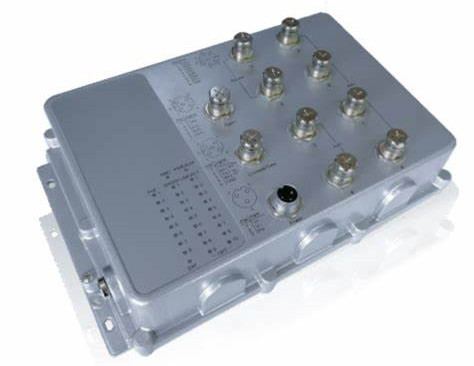 The existing M8/M12 female connectors in the market are inconvenient to assemble and have a high cost, so there is an urgent need for cost optimization solutions. M8/M12 introduced by ERNI company provides the solution of surface mount system. M12 female connectors are connected by surface mount technology and can be fully assembled, and are specially developed for the application of automation technology. This modular plug connector can realize a more flexible I/O field bus connection on the circuit board. The pins of pins 2, 3, 4 and 5 are firmly connected and can be packaged in batches with appropriate vibration equipment. In the design, the conventional grab pad is eliminated, and the automatic pick-and-place device is used for cheap packaging, thus greatly reducing the production cost. Tape packaging is also available.
Elecbee is an online market for electronic parts, all of which come from the most competitive factories in China. Welcome to contact us to learn more about M12 industrial Ethernet connector and related product information.