The M-series connector has achieved better achievements and effects. Today we will focus on the M12 connector in it.
M8/M12 connectors are now recommended for almost all fieldbus specifications, and comply with the IP67 protection level according to the standard, and are traditionally used to connect sensors and brakes in automation technology. The connectors in this standard have a higher level of protection.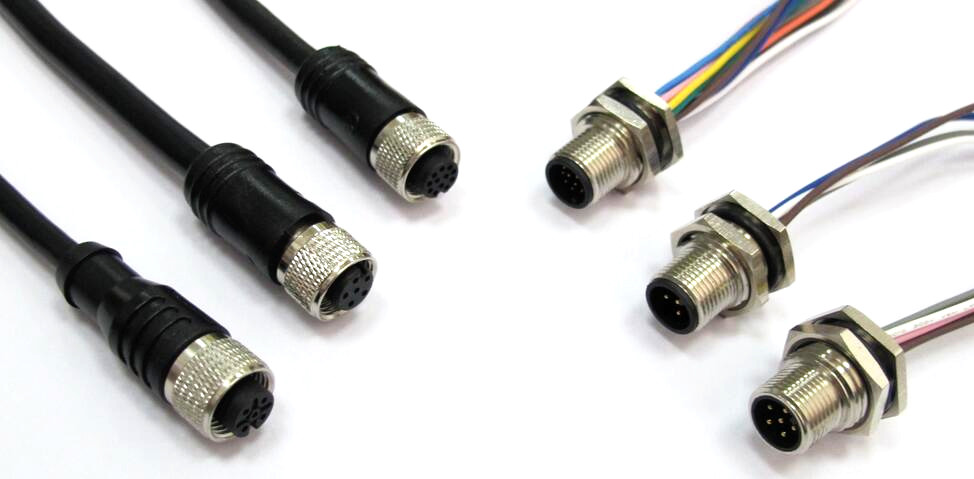 According to the EIA/TIA standard, the M8/M12 connector corresponds to the transmission technical conditions of the category 5 modular socket (RJ45). The use of D code can prevent the wrong connection with A code and brake wiring and B code.
M8/M12 connectors did not have a type that could be used for printed circuit boards before, until 2005, the round M8/M12 connectors with surface mount terminations were born. Surface mount terminations contribute to the miniaturization of field devices. The sturdy pins allow it to pass through batch packaging and the corresponding feeding process using a vibrating bowl.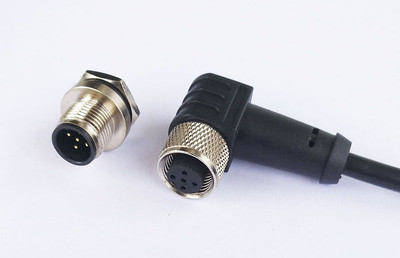 The basic modular design concept creates connectors with various installation heights and different pin types. Based on user needs, the termination methods provided include surface mount, crimping or through-hole reflow technology, of which surface mount technology is the standard. The black insulator of the connector is made of high-temperature plastic, so there is no problem in all conventional surface mount soldering procedures.
The controller in the switch cabinet used the I/O card to drive field devices. Nowadays, industrial automation tends to decentralized systems, and field brakes and sensors are often connected to a passive or fieldbus performance I/O box. In order to provide solutions for multiple applications at cost, specific field devices require a high-level modular flexible connector solution. To this end, the various printed circuit board types of circular M8/M12 connectors are supplemented by a cable system. Different model shapes, pin numbers, cable quality and length help to achieve cost-effective and customized automation solutions.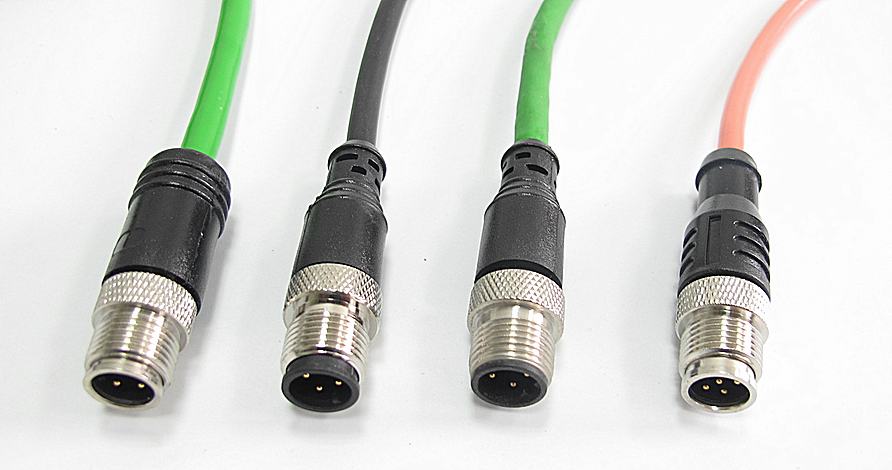 M8/M12 connectors are currently mainly used for outdoor light boxes, construction machinery, steel production equipment, power equipment, mining machinery, ship machinery, steam
Vehicle equipment, production automatic equipment, temperature transmitters, hydraulic machine tools, sensors, solenoid valves, instrumentation, pressure transmitters, etc. At the same time, it can also be used to connect on-site sensors and brakes.
After reading the above, you should have a better understanding of the M12 connector. Before that, similar articles about M12 were published on our blog, click to learn more. Interested users remember to pay attention to our latest developments.
Elecbee is an online market for electronic parts, all of which come from the most competitive factories in China. If you have any questions, please feel free to contact us or leave your email, we will contact you as soon as possible.